I'm not a fan of chickpeas, lentils split peas and their ilk. I'll admit that right up front. I'd like to love them and have jars of dried legumes cluttering up my kitchen; testament to my good intentions.
Then. A few weeks ago my dad's wife, Shaz, cooked us one of the most delicious curries I've ever tasted. A chickpea curry!
So we've enthusiastically embraced the chickpea concept and here is tonight's effort: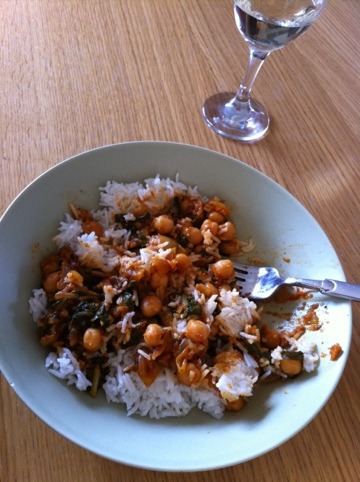 Yum!!
I sort of followed this recipe, but subbed in silverbeet instead of mushrooms and I forgot the coconut milk and fresh coriander (baby brain!).
I also added about 1/2tsp each of Keens curry powder and turmeric.
Jasper loves to help out in the kitchen 🙂