I think there's a switch that triggers in your brain when you find out you are pregnant. This switch turns on a powerful urge to collect together WARM THINGS. And being pregnant in winter probably amplifies the urge tenfold!
First up. I wandered into the Waverley Woolen Mills Shop in Hobart where I found a HUGE basket filled with woolen blanketing remnants and seconds. I almost wet myself with excitement! Wool fabrics are unknown to our friends at Spotlight so this is a very, very exciting discovery.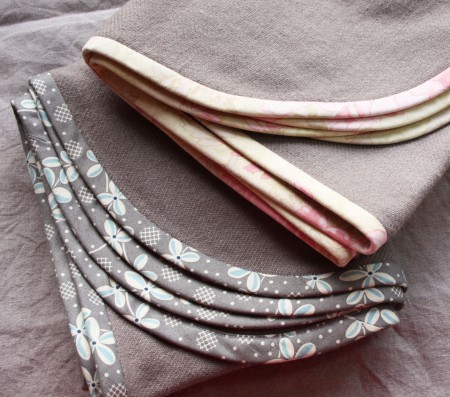 Anyway, I bought 4 pieces of gorgeous fabric including this grey twill blanketing which I have cut in half to make two bassinet sized blankets. How to finish the edges off had me stumped for a while, and I eventually decided that bias binding was the way to go. The fabric for the binding cost more than the blanket fabric LOL.
I made another larger blanket out of a soft merino/cotton basket weave blanket, but I didn't take a photo as it's a bit dull – the most exciting bit being the deep mitred hems… I love a mitred hem 🙂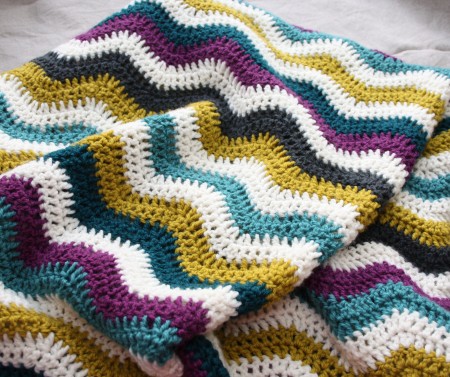 Then… I started with the crochet. After spending a fortune at Spotlight on some assorted colours in wool yarn, I embarked on a ripple blanket. It was MEANT to be cot sized but it turned out to be pretty much single bed sized. This crochet pattern is addictive and progress is FAST. I think it took me less than 2 weeks of casual evening crocheting to complete.
This yarn washed up so beautifully, and is soft, soft, soft. It's Cleckheaton Country 100% wool 8ply.
For the ripple, I used a great tutorial from the lovely website Attic24.
I had some balls left over so I made another little blanket which is probably suitable for tucking around bubs when she's in her capsule.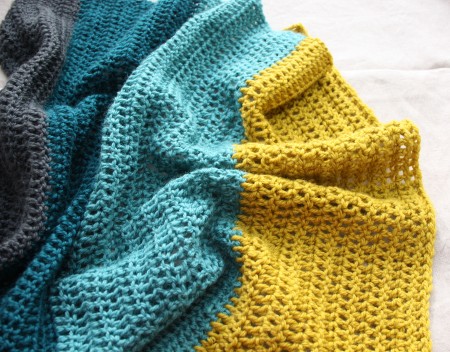 I love these colours together 🙂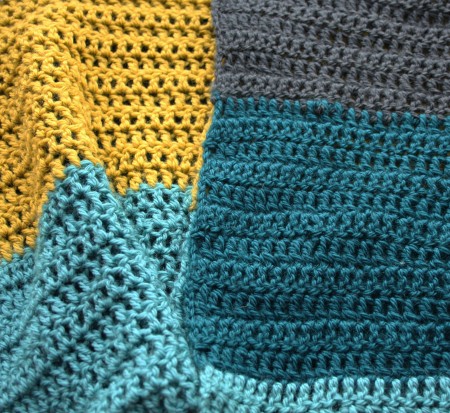 So addictive is this crocheting that I'm currently working on another ripple blanket. It's total overkill, I don't need any more… but I can't seem to stop!