So, the (not so) secret is out 🙂 We're having a girl! Which is the most ACE thing that could happen for a mum who loves to sew I reckon.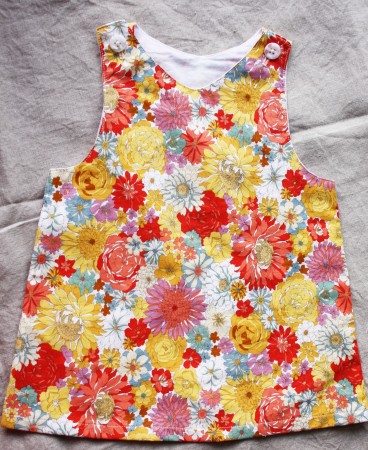 To conjure this pattern I used the bodice shape from one of my Japanese sewing books and graded down the size so I think it's about right for a 6month old. I extended the bodice to create a simple a-line shape.
I love this bright, bright fabric which I bought from Spotlight, it's a crisp, lightweight cotton which is lovely to sew with. I'll be snooping around there looking for similar fabrics in other prints at some stage soon 🙂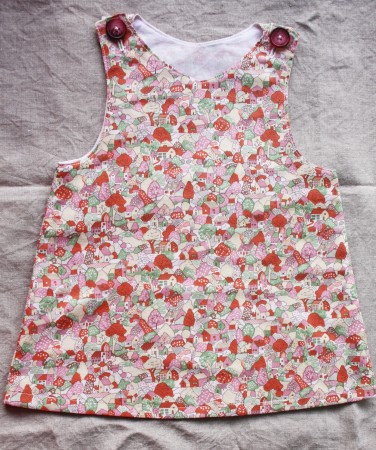 Since I'd gone to all the trouble of creating this pattern I was keen to make some multiples… besides I have collected all this cute fabric lately and it was BEGGING to be used. This lightweight, soft cotton comes from Linnet in Japan and it's printed with a tiny landscape pattern which I adore.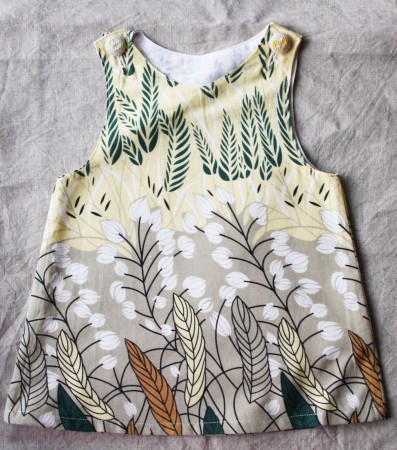 I love this little dress 🙂 I cannibalised an old dress that my sister sent me and I think it works really well being a lovely border print, I had these embroidered, linen covered buttons in my stash and I reckon they work very nicely here.
All these dresses have been fully lined with a gauzy voile, mainly as an easy way to finish the arm and neck holes, but also to give them a bit of body as most of the fabrics are so soft.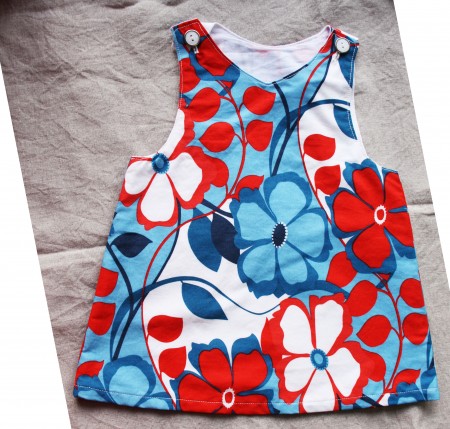 My apologies for the strange photo. I don't know why I only took one very skewed picture, but I did and the light has gone so this is all we have… anyway. I love a large print on a little dress 🙂 This fabric was a remnant that I picked up from Darwin Spotlight ages ago. I have enough for a pair of baby pants out of this fabric too… gotta love a remnant that stretches to two garments!