Some time in the middle of 2013, probably about the time of my last post, Ada suddenly stopped having a day time nap.  The effect on me being the lack of space to think and read and do…. to weave.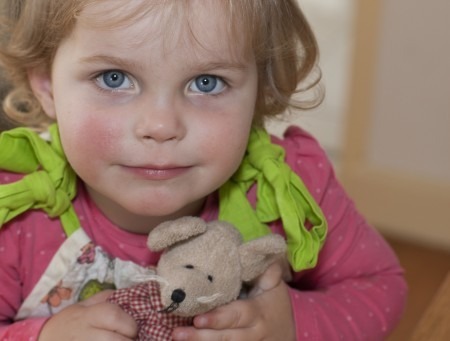 However, I am a lucky mother;
I am able to use my spinning wheel when my children are around me.  I am happy for them to help me with the treadling and now Jasper is able to draft a little bit too.
I am happy for them to fiddle with my wheel when I'm out of the room (kerThump goes my patient Ashford Traditional as Ada once again tries to shove a handful of wool into the orifice!).
And, in general, they are happy to play or watch TV when I'm at my wheel, leaving me to get on with it. So: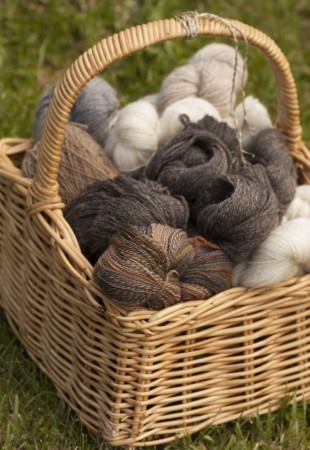 That is 18 skeins of handspun wool.  Waiting to be turned into cloth.
What a lucky woman I am to have all this to look forward to.  All this planning, weaving and maybe even sewing.  And definitely more spinning 😀
I wish you a happy, healthy and productive 2014.