I have been glued to my spinning wheel this week and the grey fleece (my major project) is nearing the end.  The little sample of white merino is finished, it was difficult to spin due to the short staple length – but I did learn alot.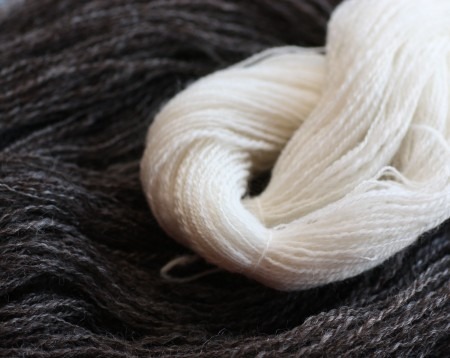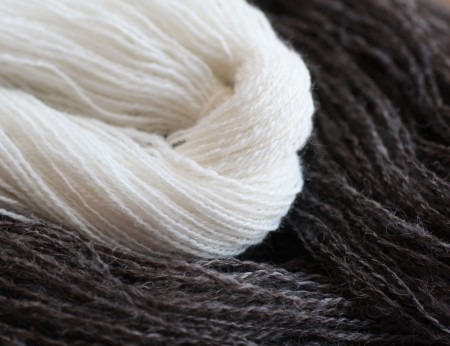 In fact this week has seen my spinning skills improve enormously.  Putting in the hours and watching a few Interweave DVDs has given me some great tips and a bit of confidence.
I am spinning on the smaller whorl now and I have modified my drafting to be a backwards draft with the forward hand providing tension only.  I've previously used a forward pinching draw which is pretty tiring on my hand and forearm.