This has happened in my life since I last posted: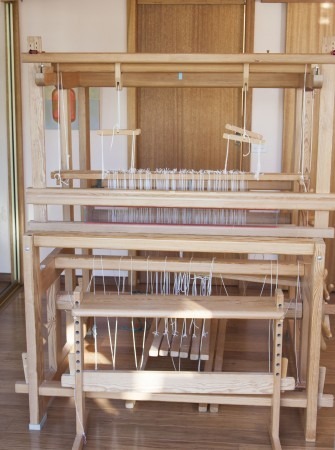 It is a Glimakra Standard Counterbalance loom with 120cm weaving width, 8 shafts and 10 treadles (actually 9 treadles because as one is missing).  I am very excited and a bit daunted.
It is so thrilling to have a big, sturdy, capable loom and I warped it up for a rag rug right away.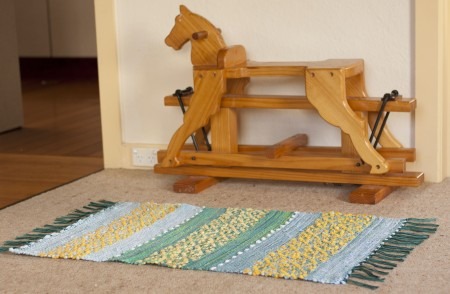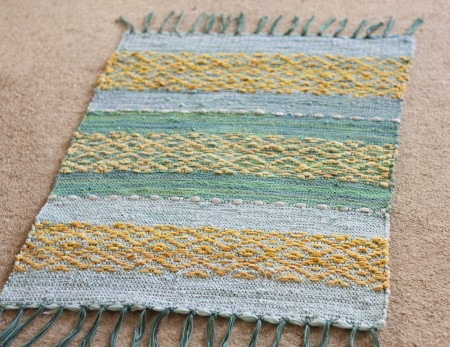 I feel a little bit out of my depth with this loom and I need to frequently remind myself to take it 'one step at a time' rather than feeling overwhelmed by it all.  I have to trust, that soon, I will feel sure of myself with this new tool.
In other news: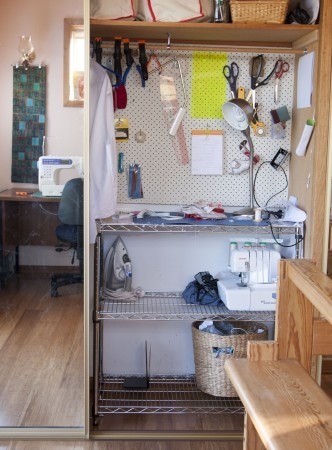 Recently, in preparation for the 'hoped for' floor loom purchase, I did a big reorganisation and had a new floor installed in my workroom. In order to free up floor space in my room I've put away a large folding table and set up a workstation and pegboard inside one of the wardrobes.  All this has created a workspace that feels open an uncluttered and inviting.
In fact, I'm going to stop typing now and head on up there.  The heater is on and I have some… sewing to do.