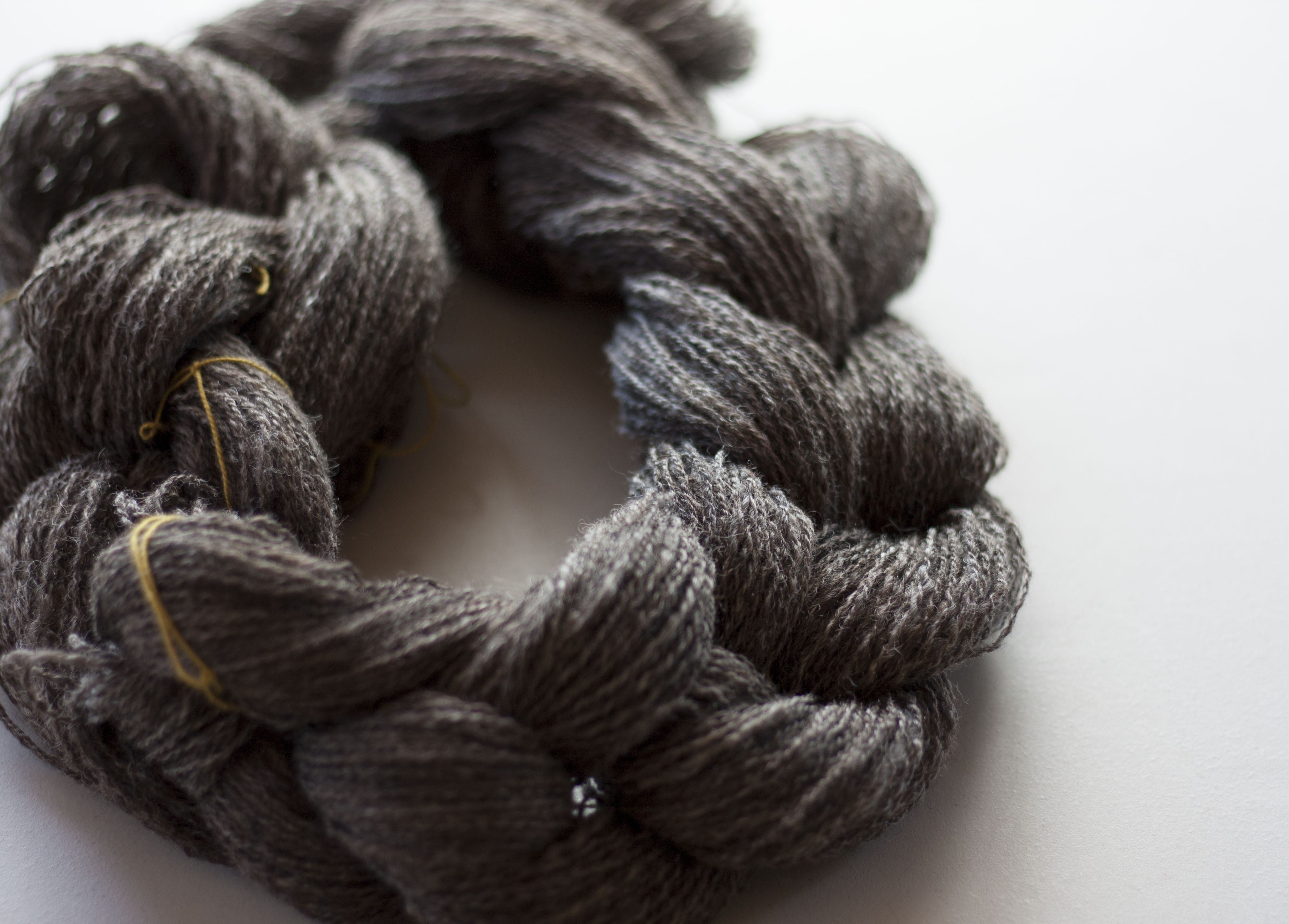 I bought a beautiful grey sheeps fleece – oh how I love to sniff wool – its my kind of heaven.  I washed, carded and spun.
Then I wove.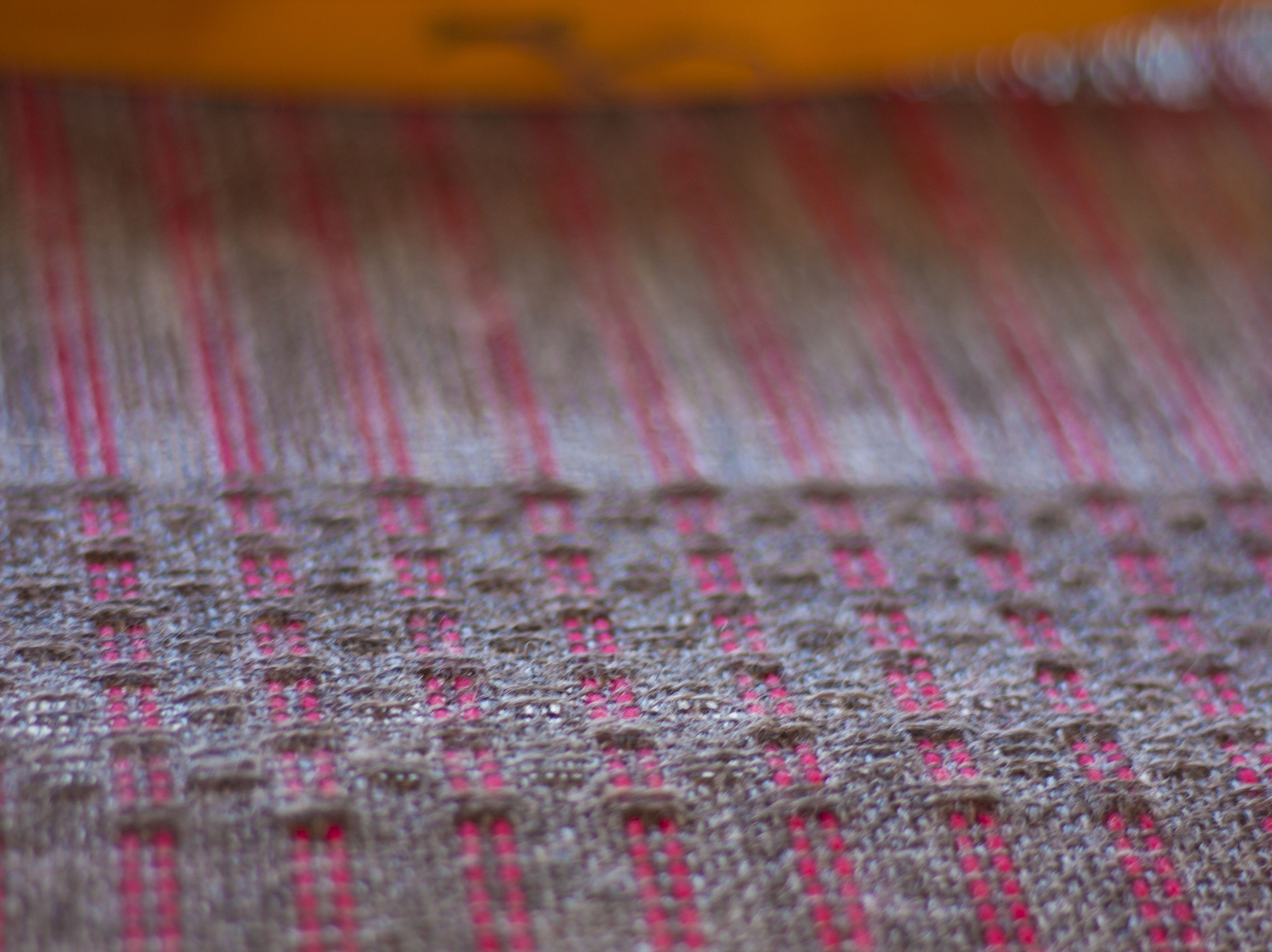 This is a huck draft. And the red was a happy 'fix' for a problem …. not enough warp yarn to get the width I needed.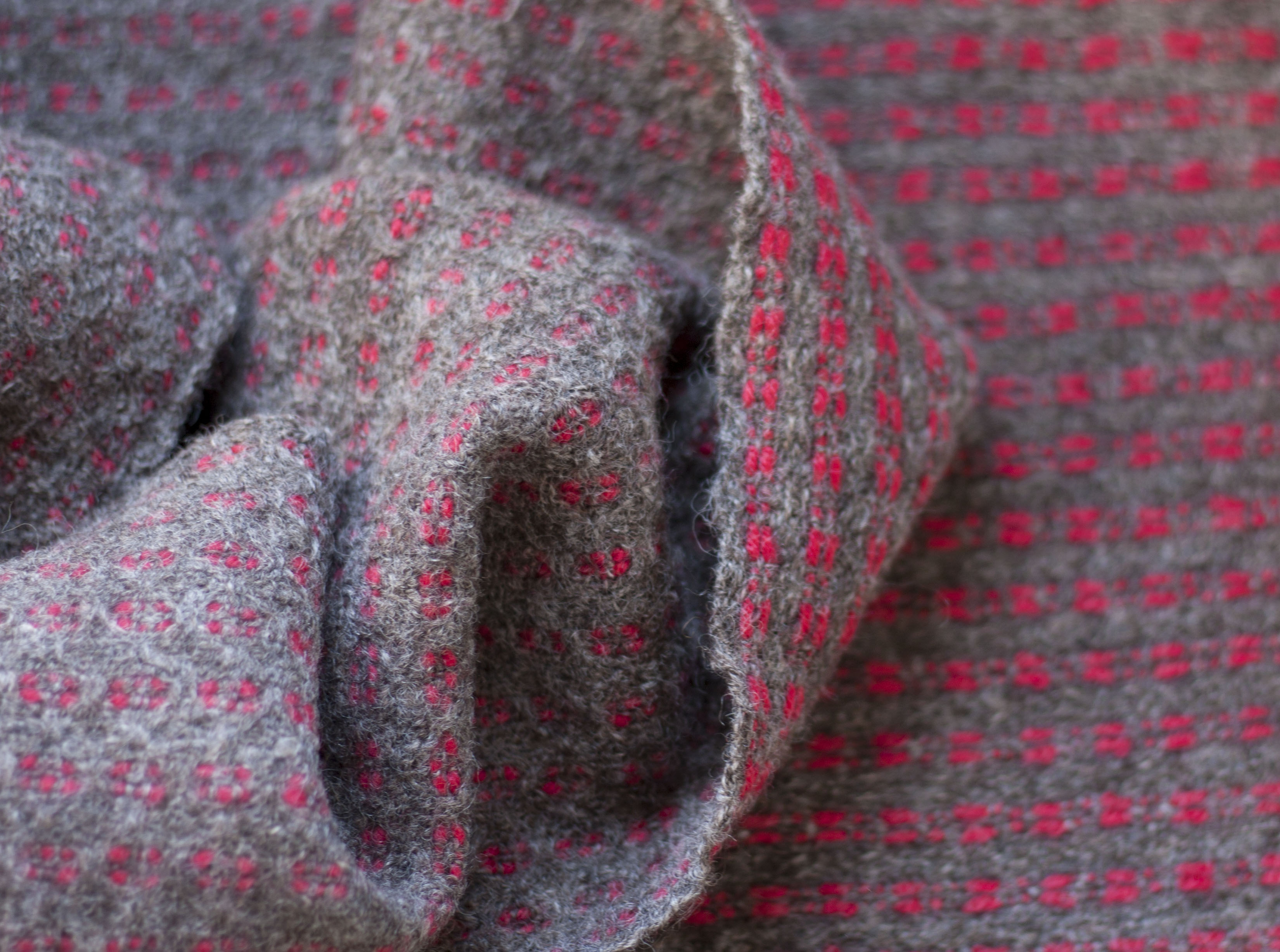 After I wove and washed (and fulled) this fabric, I lost most of the lovely huck texture.  But the fabric…. Oh yes, I love it!
The intended purpose?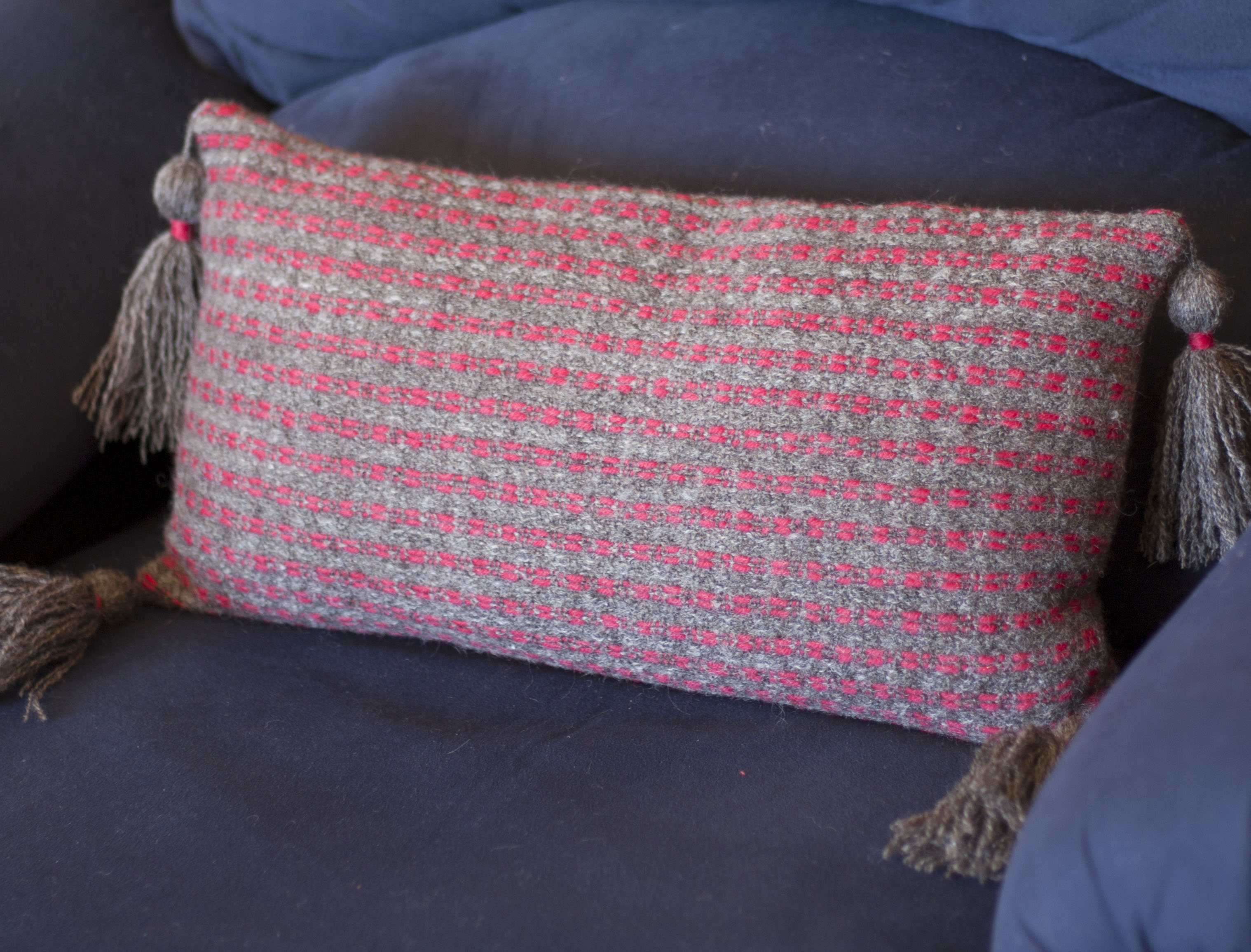 A cushion cover.  There will be two.  Do you like the tassels?  I LOVE the tassels! Thanks to my guild buddy Jutta for the inspiration!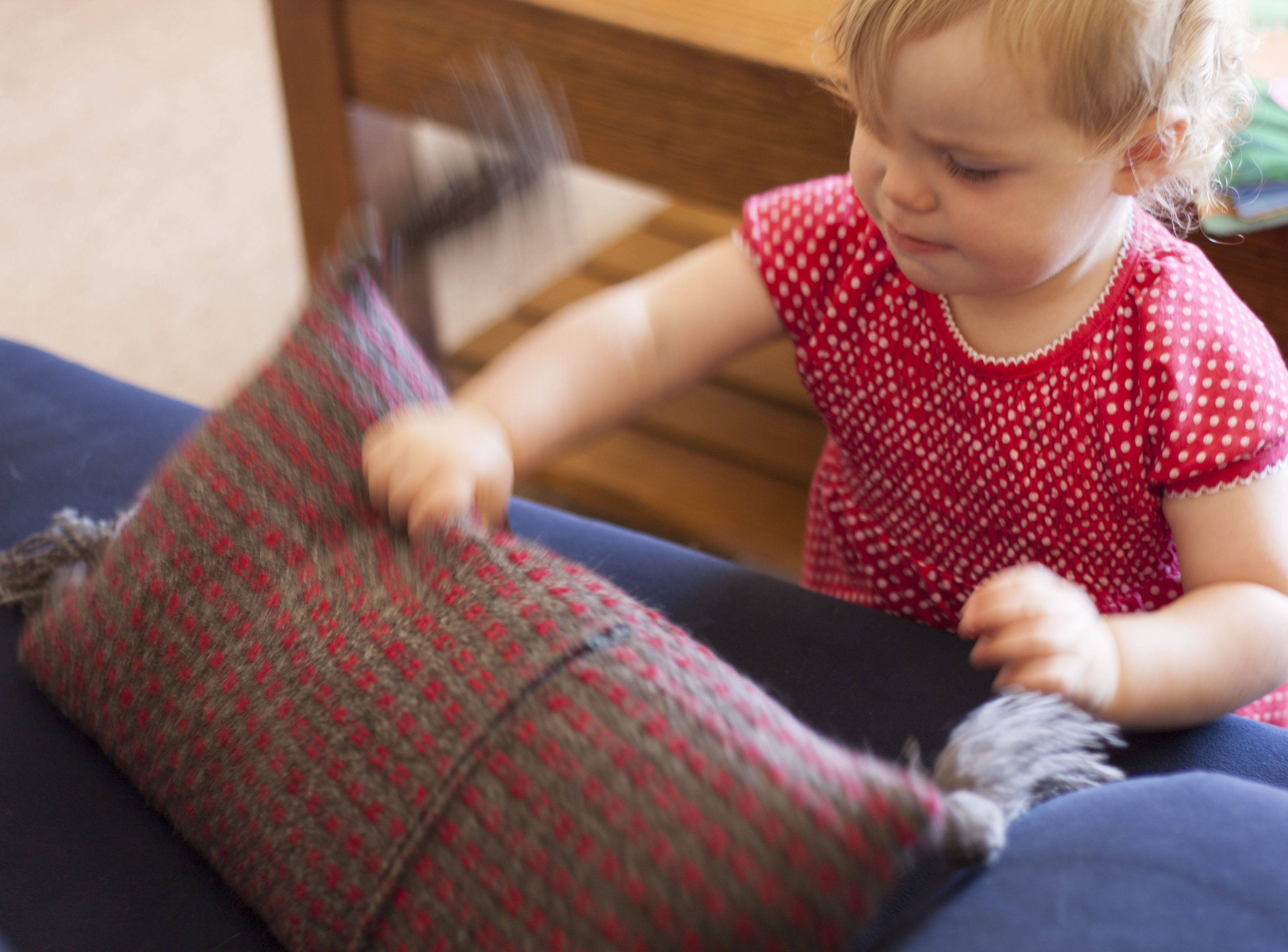 Ada turned 17 months old today.  She gave the cushion a rigorous test drive and now I'm wondering if it will survive her special brand of loving 😀