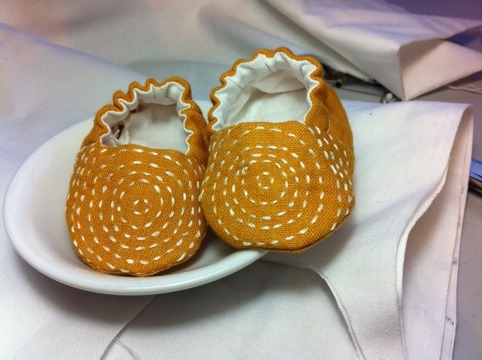 Back when Jasper was little I bought a pattern for baby bootees. I made up the largest size and they were still way to small for him … I put it down to him being a big boy and didn't think anything more about it until…
Today when I finished up a pair in the 3-6 month size range. And they have turned out to be extremely tiny. Tiny enough to fit Jasper's 1/2 size newborn dolly :-(. I'm pretty cheesed off with myself… But on the bright side they do stay on the dolly's feet unlike the socks that Jasper and I made for it!
I have been busy sewing… A hooded jumper for Jasper, bassinet blankets, Jasper pants etc. I just need to get some photos of them! Next on the agenda are some baby things… Things that might give away the baby's gender!