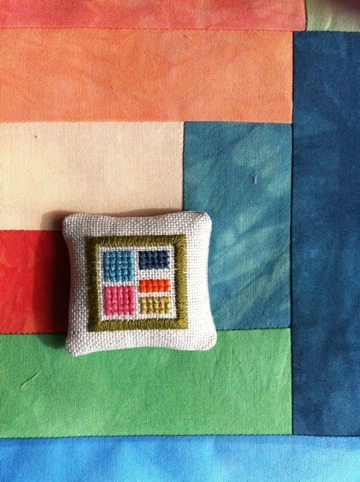 This is the first time I've been well enough to work in my sewing room since Christmas. It's so nice to be back!
Today I made a little lavender sachet and started compiling a quilt top (below the sachet)
These log cabin blocks have been hanging around for almost 3 years. I originally lost interest in the quilt as the blocks all need trimming – what a boring job!
I've had a very productive day as I also made these new pants for Jasper… He's growing so fast! The fabric for these came from an op shopped cushion cover which cost a grand total of $1 🙂 bargain!