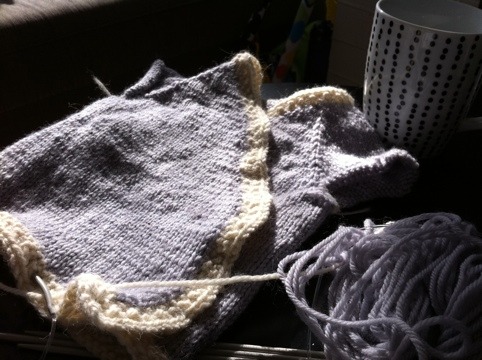 Chris goes back to work tomorrow so I'm taking the opportunity to try and finish this little jacket… Only the sleeves and closures are left to do 🙂
I'm following a pattern (!) called Seamless Infant Kimono by Carina Spencer. Check it out in Ravelry!

Ada a week ago – mummy sewn outfit (apart from socks!)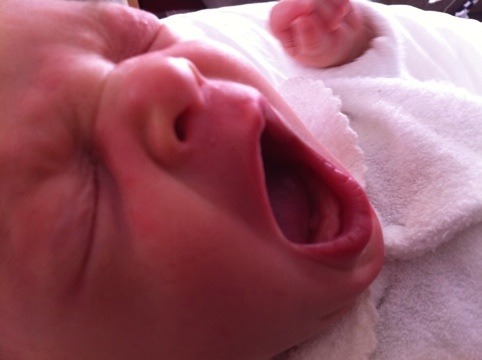 Action shot of Ada this morning!!! Yawning after a good night's sleep, a feed and straight back to sleep again!