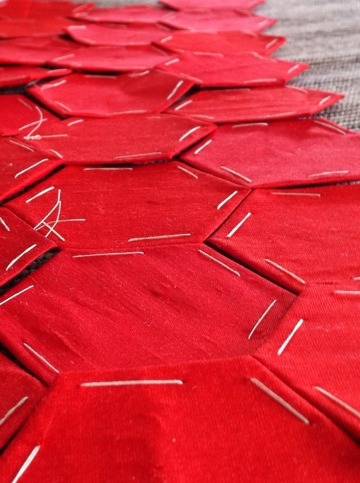 I had a brainwave to use up my tiny stash of silk fabrics to make a little hexagon bassinet quilt and almost immediately started tacking this gorgeous red dupioni over some hexagon papers.
After a while a little worry popped into my head 'what if this red colour runs?'. So I tested a scrap under running water and sure enough… 🙁
So I'm not really sure how or even whether to proceed now. I might do some tests to see if I can find a way to make my original idea work.