Jasper and I have been away visiting friends and grandparents in northern Tasmania.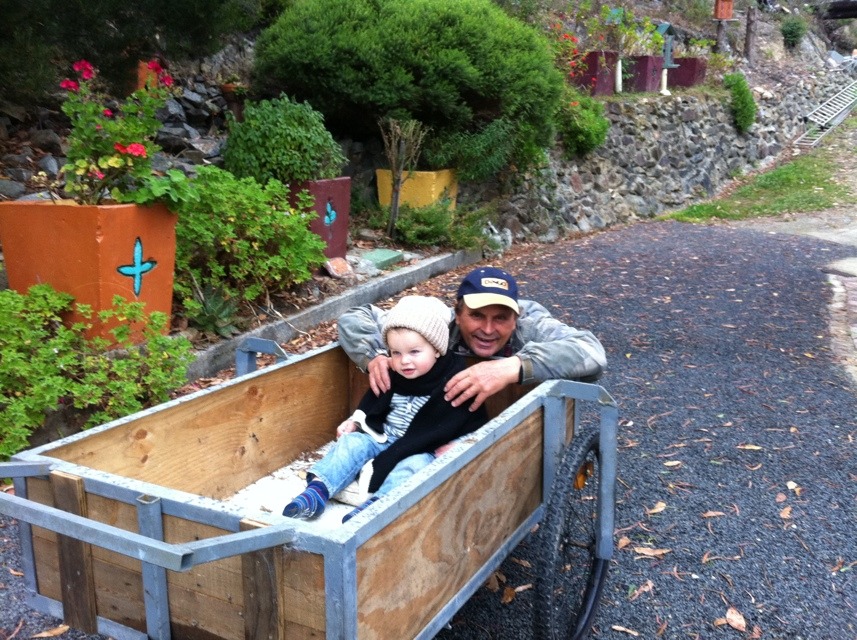 Jasper got a ride in Poppy's wood cart – how exciting for a 'nearly' two year old 🙂
I did a little bit of stitching too.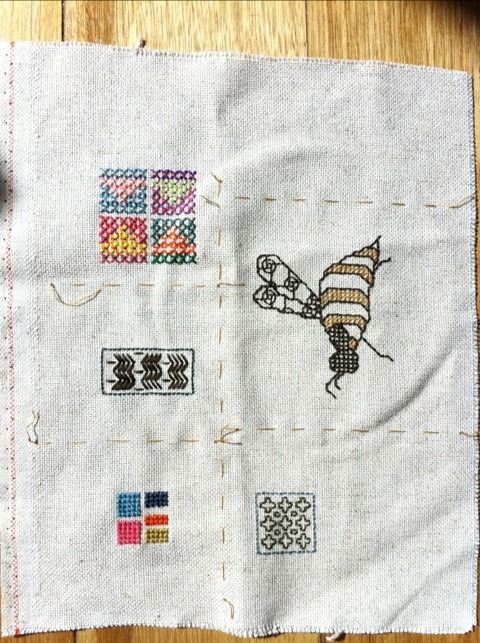 It's all a bit random and I'm thinking of making them into pincushions and lavender sachets.